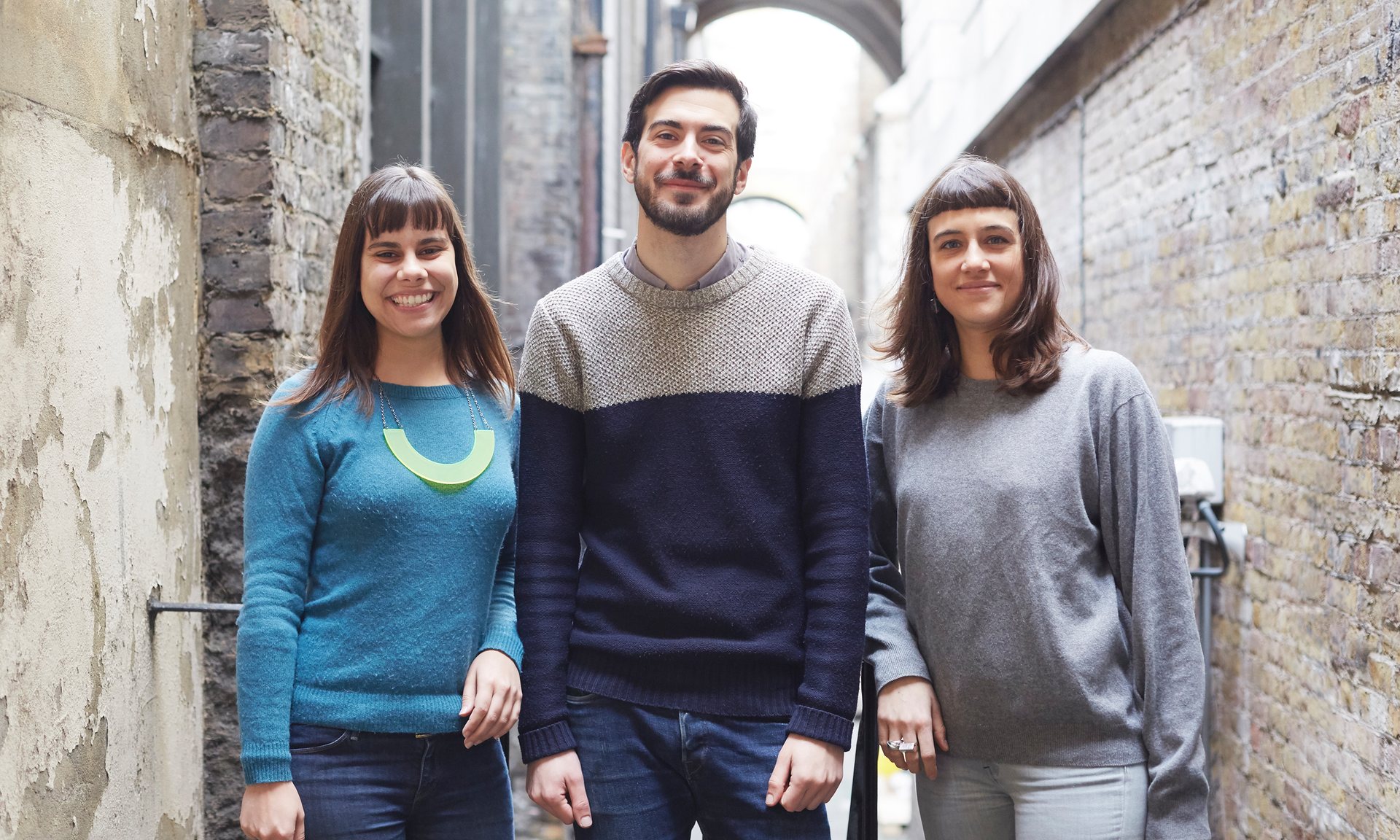 It can be easy to assume tenants and landlords will always be at loggerheads over rent levels but a new service believes they actually have a lot more in common than you might suspect.
RentSquare was set up last summer to revolutionise the lettings industry by connecting landlords and tenants online, without the need for letting agencies. It identifies an optimum rent which tenants can afford and will see the property filled in the shortest possible time.
It was a response to a challenge from the Open Data Institute and innovation charity Nesta to see how open data could be used to revolutionise the housing industry. RentSquare was a finalist in the competition and won a £5,000 grant.
After 12 years as a consultant in the housing industry, co-founder and CEO, Helena Trippe, remains convinced a lack of transparency is largely to blame for why the lettings sector does not function well. It is the letting agencies, she claims, who hold all the useful data on how much properties are being rented for, rather than how much they are advertised for, and how long each house or flat remains empty. This gives them a huge advantage in a market of non-expert property owners; according to the Department for Communities and Local Government (pdf), three quarters of landlords only rent out a single property.
"The majority of landlords are not property magnates, they've become landlords by accident," she says.
"They've either moved in with a partner, so their flat is being rented out or they've inherited a property. All the valuable information about what properties are rented out for, what condition they are in and how long they remain empty is sat on by letting agents."
Algorithm sets rents
Trippe and her two co-founders Iban Benzal and Lais de Almeida are continually developing an algorithm that tells London landlords, who have entered details about their property, what it can be reasonably rented out for with minimal delay. It combines open data from the Land Registry with local authority data on housing benefit and rent levels in London as well as Bank of England economic data. This gives an indication of the type and value of the property as well as what the less affluent end of the housing market can afford in an area.
"The beauty is both sides win if you hit the sweet spot for a rent," she says. "A landlord might see an advert in the paper for a flat similar to their own but they don't know what it was actually rented out for. All the time their property is empty they're not earning and so it makes sense to help them set a rent that fits in with what prospective tenants can afford so it's filled quicker. Even if it's a lower rent, they make more money over the year because it's empty for shorter periods and we're only charging them a fee to find tenants, not a large percentage of the rent throughout the whole year, as agencies do."
Trippe claims that this has been proven in the five rental agreements it has so far facilitated. RentSquare charges a flat fee of £180 or £340 if they arrange viewings. Tenants are asked to pay £45 for background checks. If the agreement needs to be rearranged – such as if the tenancy is extended – RentSquare again charges £45.
In comparison, a letting agent will typically ask for around 10% of the monthly rental for finding a tenant, increasing to 15% if they are managing the property. In addition they typically charge both tenants and landlords around £200 to cover checks and contact arrangement fees and a further £200 to landlords if the agreement needs to be amended or renewed.
"We're all about transparency through fixed fees so everybody knows where they stand," says Trippe.
"The lettings market is very murky. Agencies charge high percentages and tenants sometimes pay a high fee to get a property. The agencies are also renowned for bumping up the prices of repairs. One landlord came to us because of the huge bill he had for changing a lightbulb."
Moving out of incubation
The three co-founders have so far spent three months being incubated by Bethnal Green Ventures, an accelerator programme that provided office space and advice, but have since secured a grant from the European open data incubator, ODINE. They are on the verge of launching a marketing campaign which they hope will raise awareness of the service and attract investors.
Having let just five properties it is fair to say that though RentSquare has a disruptive model, it is yet to create any serious disruption in the sector. However, Trippe claims that with greater awareness and investment, the service has the potential to bring transparency to a particularly opaque market. Also, while many property companies talk about being digital, she claims RentSquare's rent calculator makes it the first service where the entire letting process can be handled digitally: from setting a rent, finding tenants and signing an agreement to requesting, approving and paying for repairs.
"People are talking about digital disruption but there isn't anyone who is offering a fully digital lettings service," she says.
"This is a market that isn't working at the moment … we're sure we can prove a digital service that replaces agencies and can actually offer landlords and tenants a better deal."
(This article first appeared on The Guardian)