Origin Trail is aiming to fix consumer mistrust in the food industry with traceability tech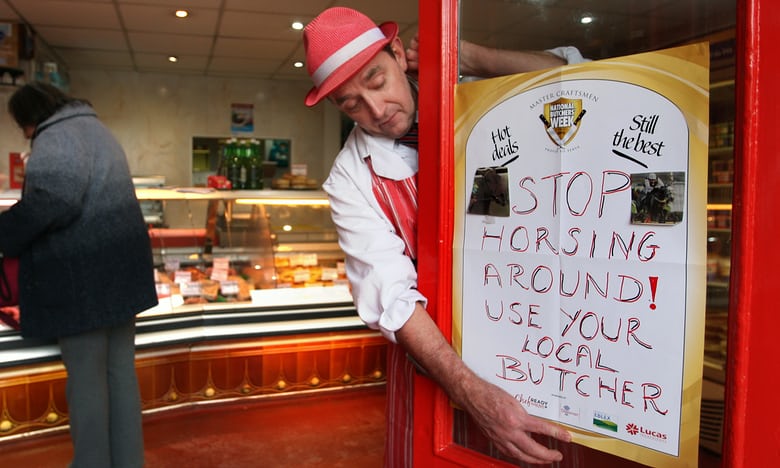 Company Name: OriginTrail
Location: Italy
Age of business: Three years
Team: Tomaž Levak, Žiga Drev, Branimir Rakić
ODINE funding: €100,000
What does OriginTrail do?
Due to general mistrust in the food industry exacerbated by various scares such as the horse meat scandal in 2013, shoppers these days demand more transparency and genuine information to support food product authenticity. To tackle the issue, OriginTrail uses unique technology to help food brands build transparency and authenticity. We offer real-time information on where and how ingredients are sourced, special characteristics of food production and information on how a particular product reached the point of sale.
How did you meet?
I'm Tomaž; we've known each other for 10 years, since Branimir attended a high-school exchange programme in Slovenia, where Žiga and I are from. We started working together at university on student projects related to food traceability and marketing six years ago.
Where did the business idea come from?
It evolved out of our student work. We developed a rudimentary system for tracing organic beef called Ekodar traceability system which is still in use today. Ekodar, a meat supplier working with individual farmers, has been successfully scaling sales since then, with their unique selling point being transparency and traceability . The project later turned out to be a great starting point for our own venture.
Are you working with any other partners?
We are working with over 20 producers around the world in the three largest sectors of food products – dairy, meat, and packed fruit and vegetables. In the last couple of months, we have also started adding distributors, importers and retailers to the platform in order to ensure information flow all the way from the growing fields to the point of sale. The initial market we are targeting with this network development is China, where food authenticity and traceability is especially important.
How has ODINE helped you so far?
It has given us the opportunity to focus on providing information on food products coming not only from local short food supply chains, but also from longer supply chains where transparency and product authenticity is even more necessary. It was the support we needed to start addressing the transparency problem on a global scale.
How would you encourage big business to buy into the open data movement?
We believe transparency and openness is one of the most important trends that we are seeing in the food industry, which is going to bring about a lot of positive changes. All businesses, big or small, that respond to these demands in a timely fashion are going to see benefits on the bottom line.
What's the key trend in open data at the moment?
Much more food traceability data will be coming online in the next couple of years. The crucial issues going forward will be interoperability, accessibility without vulnerability – so that there aren't any privacy issues with the farming data – and creating useful information for end users.
To see the full story, click here.