'Waste from Space' selected by EARSC as the European Earth Observation Product of the Year
5th July, 2017. The EARSC competition "European EO product of the year" rewarded a company which has developed a product which will support the implementation of the Sustainable Development Goals (SDGs) at national, regional and/or local levels, and the monitoring and reporting against the global indicator framework.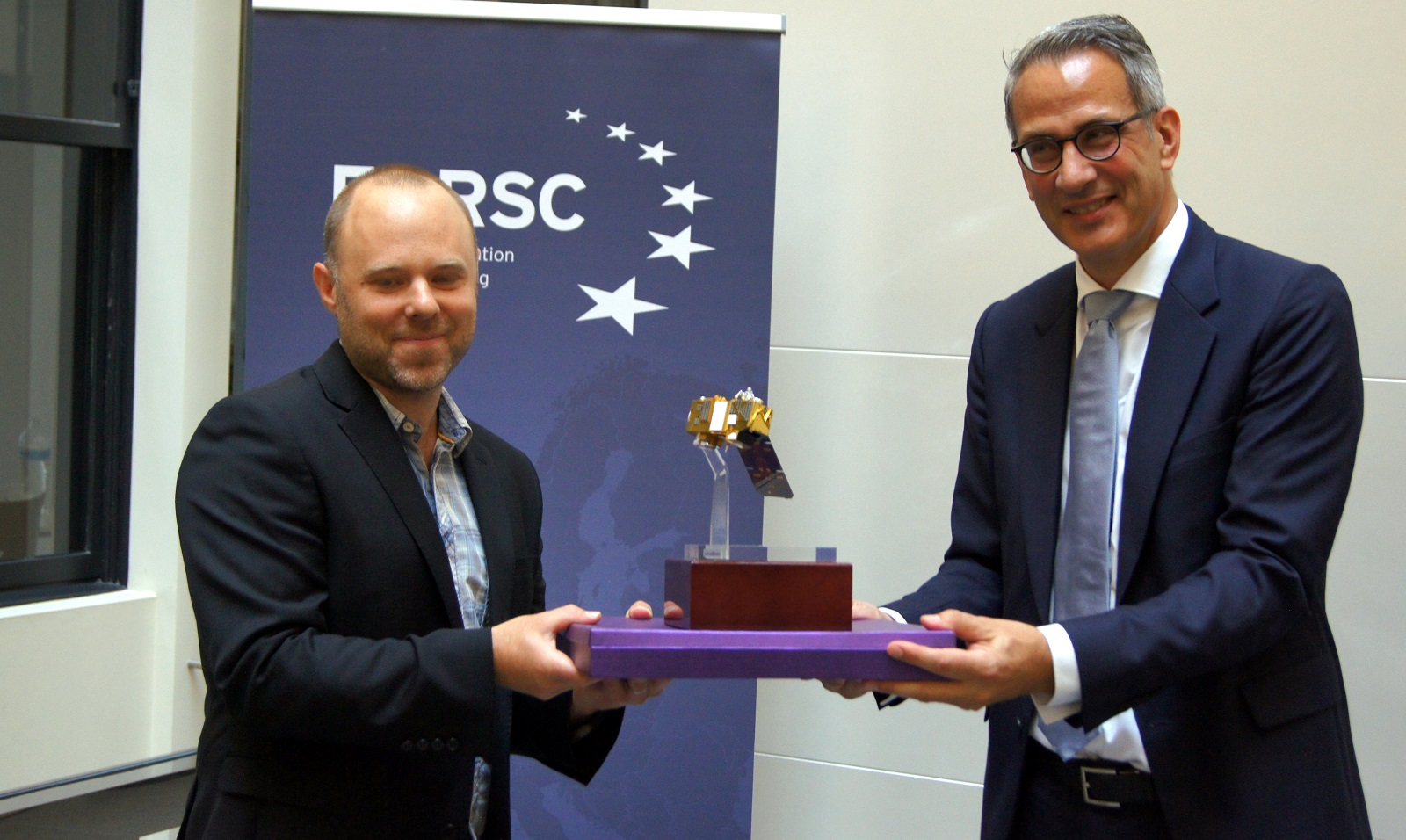 The SDGs are being launched with an emphasis on collecting data that will be extensive and specific enough to serve these needs. European Earth Observation industry can help achieve the SDGs by providing critical information on natural resources, government operations, public services, and population demographics. That's why EARSC decided to focus its 2017 Product award on the industry contribution to SDGs.
During the whole process, 15 companies got interested in the award and 7 of them sent the required documentation. EARSCthereby c Waste from Space by Air and Space Evidence as winner of the context of the commercial product of the year which support the monitoring and reporting against SDGs in the most innovative way.
Waste from Space is a new geo-information product which offers a much-needed intelligence gathering and analysis service to governments, investigating and providing evidence of one of the most significant global environmental problems, unlawful waste dumping sites. The product, which was developed by Air and Space Evidence in 2017, is based on a semi-automated detection model utilising Earth Observation data, enabling the company to offer an effective and commercially viable geospatial intelligence tool that can detect serious waste crime.
This product serves several SDGs indicators. Waste from Space successfully drives down the size of the waste crime problem by combatting organised crime (SDG 16.4), ensure that much more waste/hazardous waste is subject to environmentally sound management in its life cycle (SDG 12.4 push more waste to be treated properly and sustainably within the circular economy (SDG12.5), and mean much less waste is not released illegally into the environment (SDG 6.3, 11.6 , 12.4).
Air and Space Evidence was founded in the UK in 2014. It is run by highly experienced consultants with a wealth of academic, business, and military intelligence knowledge and connections in the legal, security and technical fields of Earth observation monitoring. They are known as the World's first "Space Detective Agency". More info at www.space-evidence.net
EARSC represents the Earth Observation geo-information services companies in Europe. Today EARSC has 96 members coming from more than 22 countries in Europe. Our members include both commercial operators of EO satellites, IT, downstream and value-adding companies. The sector plays a key role in providing value-added geo-spatial information to its customers in Europe and the world. In 2016, the revenue of the European EO services sector is estimated to be around one billion euros for approximatively 450 companies and giving work to nearly 7000 highly skilled employees. More info at www.earsc.org
For the full story, click here.