Pollution. Corruption. Fossil fuels. We all want to be able to live in a city where businesses and governments are accountable, don't we?
This is one of the goals of 'smart cities', who ultimately seek to improve the quality of life for citizens. Smart cities are traditionally cities who incorporate IT technology and services to enhance the quality of a city's assets and resources. Yet, with a plethora of data, platforms, management strategies and infrastructure, successful integration of all of these components can be difficult.
As a result, there a is a growing need for smart cities to rely increasingly on open data, and more importantly for this to be reflected in the criteria for smart city status. For development to be considered truly open and socially orientated all aspects of a city must also become transparent. Not only does open data provide freely and easily accessible information, it ensures that openness is at the heart of a city's culture and services.
Businesses that utilise open data are therefore in a powerful position: they can directly contribute to the development of a smart city. One such company with this potential is Green City Solution, based in Germany. Their vision is to mitigate climate change and fight air pollution through a highly intelligent and profitable climate infrastructure, designed for use in smart cities. During their incubation period with ODINE the company has developed an open data tool to visualise the effectiveness of 'CityTrees' – large structures that are made up of a series of technology to measure and purify air (shown in the picture below).
The company believe in 'allowing the unconstrained connectivity of the urban environment', and consider this to be a key trend in current open data. They go on to explain that 'using open data has to create value, be the foundation of your business model and enable your company to get to the next level'. The group recently implemented CityTrees in the city of Krefeld, Germany, and integrated information generated by the first pollution data points from the 'Smart City Paris project'.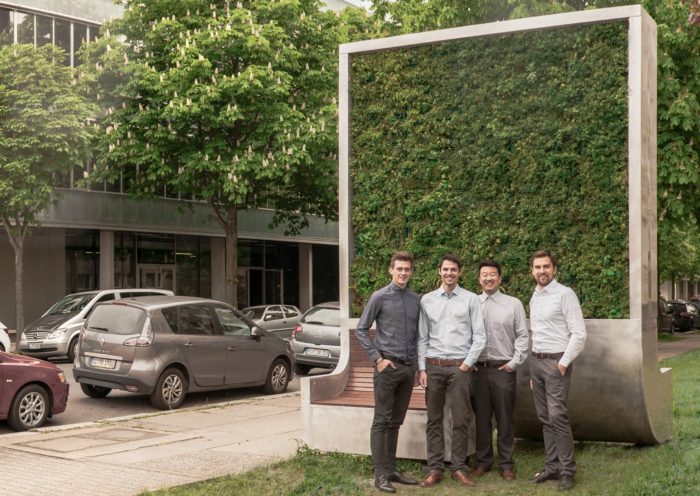 The transparency of using open data within smart cities has meant that big data collection and analytics are needed on a larger scale. Smart cities need to scale out as well as scaling up as they tend to follow a globalised business model, based on capital mobility. This means that capital may move from place to place depending on who can offer a better deal.
Although this is useful for rapid, short term development this model can be problematic for long-term progression, which requires sustained economic and social evolution. Aspects such as surveillance, pollution, and business prediction in particular have been accused of being influenced by strategic business interest.  Big data, however, can be a useful tool to help make cities smarter.
Take the Southern Korean city of Songdo, for example. With a strategic business investment of $35 billion the city began creating a completely connected infrastructure: every inch is wired with fibre optic broadband, traffic is monitored with the use of RDIF tags, and a smart energy grid can measure the presence of citizens in a particular area (Chang et al., 2015). The city is predicted to grow in size, connectivity and economic output as a result. Furthermore, citizen's level of satisfaction with their environment and their quality of life is predicted to grow alongside the city's development.
So, how can businesses have an effect on a similar scale without needing a huge amount of capital investment?
By allowing citizens access to better data, Aleph, a company based in Germany, believe that they can have a similarly beneficial impact. They aim to shed a light on the oil industry by providing the public with a platform from which they can find information about oil, gas and mining. The ultimate goal is to hold businesses and governments to account for underhand or opaque dealings.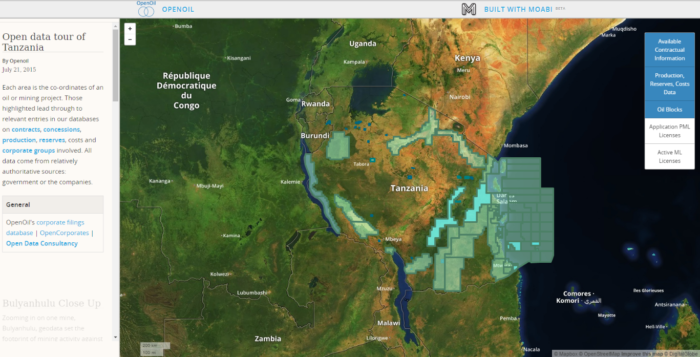 During their incubation period with ODINE the company have already hosted and produced a wealth of information and resources about opening up data. These range from running workshops, to leading research published on the art of doing business in the Democratic Republic of Congo, authored by financial activist Brett Scott.
Recently the company has hosted training events in the Ivory Coast, and workshops in Berlin and London. They have established an Aleph API as a proposition to the private sector, as well as promoting their platform aleph.openoil.net to global citizens. Although utilising open data to inform the public the company emphasise that finance should never be ignored, after all 'investors need open data'.
Since working with ODINE the company understands that success in open data business is derived from a combination of factors. Attracting financial investment, producing a successful product, and making sure that citizens are at the heart of the service are all equally important, and directly affect the development of smart cities. In the near future they hope to continue to spread awareness of their platform, and urge other companies using open data to use it effectively.
"Collecting the data is only 20% of the work. The real challenge is using it." – Aleph.