The ODINE project has been a large and complex feat. Not only has the program funded 57 individual companies, it has also supported and promoted all employees and businesses using a network of business and open data professionals. Naturally, over the 20 months that the project has run these individuals have worked, collaborated and inspired one another to achieve great things. In doing so they have experienced valuable insights and reflections from the process that may pave the way for future projects, as well as the projected future of businesses utilizing open data. In this article we explore some of the lessons learnt from the project and discuss future of projects such as ODINE.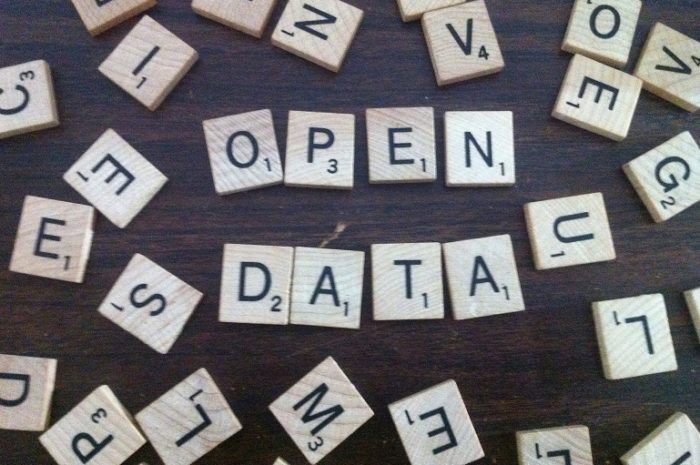 New open data business models should use two or more value propositions, and be more clearly defined
Open data has been heralded as a powerful enabler of economic growth. Much of the high expectation placed on open data business models focuses on the innovative use of data and a combination of value propositions. Value propositions of open data startups consist of user, publisher and open data supporters. From analyzing the ODINE startups results showed that 81% have two or more value propositions when it comes to open data. Startups that are able to do this before determining their true identity and definitive value give themselves an advantage in providing enough time to understand their position within the market. The first lesson for other startups working with open data then is don't try and define your company's niche straight off of the bat. Take your time learning the area and using multiple value propositions before launching into a model or plan that requires a more detailed understanding of your position.
Ultimately, open data is still a new and emerging market. Startups who support others to publish open data are common and play a vital role in the development of products and services. For other startups, it is understood that the majority says publishing open data makes open data a relatively small ingredient to their value proposition. From these findings, the role of open data within businesses is not yet well defined. Therefore, it may not yet be relevant and no startup is either fully dependent or independent on open data. The second lesson then is for companies working in this movement to continually define and re-define what open data means within their own model and plan. Clarity and open data should be at the forefront of any business looking for success in the market.
Don't overlook freemium and subscription fees
From initial research and the independent evaluation that was conducted by the International Data Corporation (IDC), results showed that the most used revenue streams among the ODINE startups were that of freemium and subscription fees. The partners learned that in order for startups to create traction within their respective market, brand strength and market exposure were needed in order to scale. As the majority of startups designed a product or service, in which pilot phases needed to be tested. By offering customers a freemium model, it allows customers the freedom to trial their service before committing to a financial incentive. This is a valuable tool for companies looking to set up similar models or work in the open data market and should not be overlooked easily.
Improving peer-to-peer support and networking across markets, sectors and countries
Due to the size and scale of the ODINE project, face to face interaction could be limited for the companies involved. This kind of interaction and networking is a necessity within business, especially in the early stages of a company's life. From attending events with the startups, the partners learned the importance of having a network when operating in the startup ecosystem. By incorporating a flexible budget, future programs would be able to focus their efforts on startup integration into their relevant communities at events. These communities will then allow for the startups to network and scale appropriately. Future similar schemes should therefore emphasize face to face engagement and networking as a priority. It is important to build trust between many individuals in this way, which consequently will result in better communication and efficiency.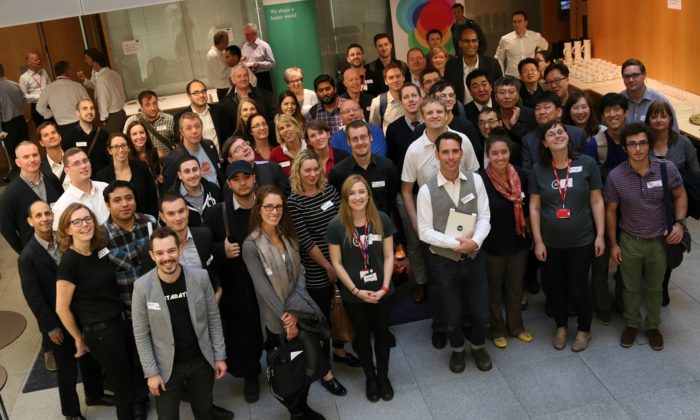 Peer to peer support unearthed a number of challenges that the partners were faced with. One particular challenge with providing bespoke peer to peer support, is the sector knowledge of the partner. As the acceleration program saw a number of companies from 18 different countries that operate within various markets and sectors, it is difficult to provide every startup with the same level of expertise. The expectation was that the mentorship program should be able to bridge these knowledge gaps. The Partners also quickly learned that the more established companies i.e. SME's, have already attained some form of mentorship or peer support through their experience within the market. This could be due to the fact that the SME's used the grant funding more for productisation, rather than scalability, and are better placed to attain this specific advice within their own network.
Thinking locally: the importance of local markets
From trying to initiate connections between investors and startups, one lesson learned from the ODINE project was that investors are largely only interested in local markets. From engaging with investors regarding the possibility of collaborating with one or more of our startups, we discovered that investors rarely look overseas for European investments. The majority will be focused on their verticals within their local market, as this market is familiar with them, the risk of investing is significantly reduced. This proved difficult when trying to connect startups who were positioned within their market to look for investment.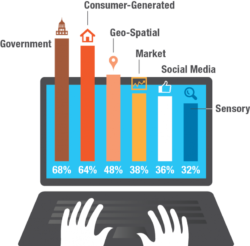 However, partners have learned that the investment world is very much connected, and can provide added value through an extended network. Opportunities or connections can be made by tapping into existing investor contacts, in order to increase awareness and interest around the program through this network. In order to understand the requirements of investors, connections must be made throughout Europe. This can be achieved through investor events, possible collaborations with other accelerators and utilizing the mentors network to disseminate the aims of the program.
Looking to the future with Datapitch
The ODINE project has in summary learned some valuable lessons throughout the past 20 months. These lessons have the potential to aid future projects, startups and the open data movement as a whole. As the project draws to a close we can instead look towards other similar programs, such as Datapitch, where these lessons may have a practical applicability. Datapitch is a new accelerator bringing together business, organisations and startups to meet today's challenges with data. The six-month program includes expert mentoring, up to €100, 000 equity free funding, and much more. To apply to this project the deadline is October 1st, 2017, apply by following this link http://bit.ly/2ueSQfK. To Sign up to the Datapitch newsletter and keep up to date with data news and project developments do so here.