The Co-libry portal offers personalised listings, financial advice and tailored help to get you all the way from searching to moving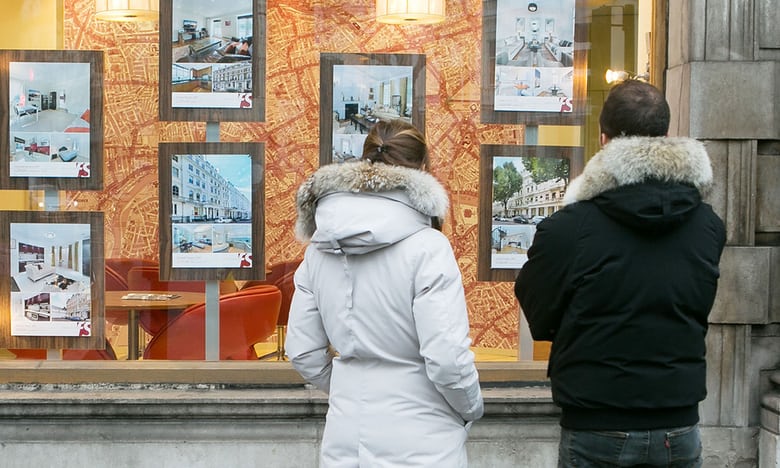 Company Name: Guide2Property
Brand name: Co-libry
Location: Ghent, Belgium
Age of business: One year
ODINE funding: €100,000
What does Co-libry do?
Our product Co-libry, on the ODINE programme, is a user-centered portal for the whole real estate process, from early searching to moving house. Based on a unique profile the user gets personalised listings, financial advice and tips and tricks.
How did you meet?
We're a team of friends, family and enthusiastic interns.
Where did the business idea come from?
The idea came from co-founder Wendy Geeraert's own real estate search, and background as an architectural engineer and parametrical designer – the combination of data, parameters and machine learning in an architectural design.
Are you working with any other partners?
We're currently working with one of the biggest banks in Belgium, KBC.
How has ODINE helped you so far?
It allowed us to speed up the development and launch of Co-libry, and enabled us to focus on integrating open data into the portal. Thanks to ODINE, we'll welcome a data scientist student from Lancaster University for an internship this summer.
What advice would you give to other companies pitching to ODINE?
Be genuinely enthusiastic about your idea, but be open to advice and actively search for it. This was our way to get ready to apply for ODINE. And of course, focus on open data.
How would you encourage big business to buy into the open data movement?
We all know that data is the future, so don't forget about the potential of open data. Just think about how it fits into your business model.
What's the key trend in open data at the moment?
For the real estate business, it's about combining open data with real estate listings, in order to give user-specific context.
To read the full story, click here.