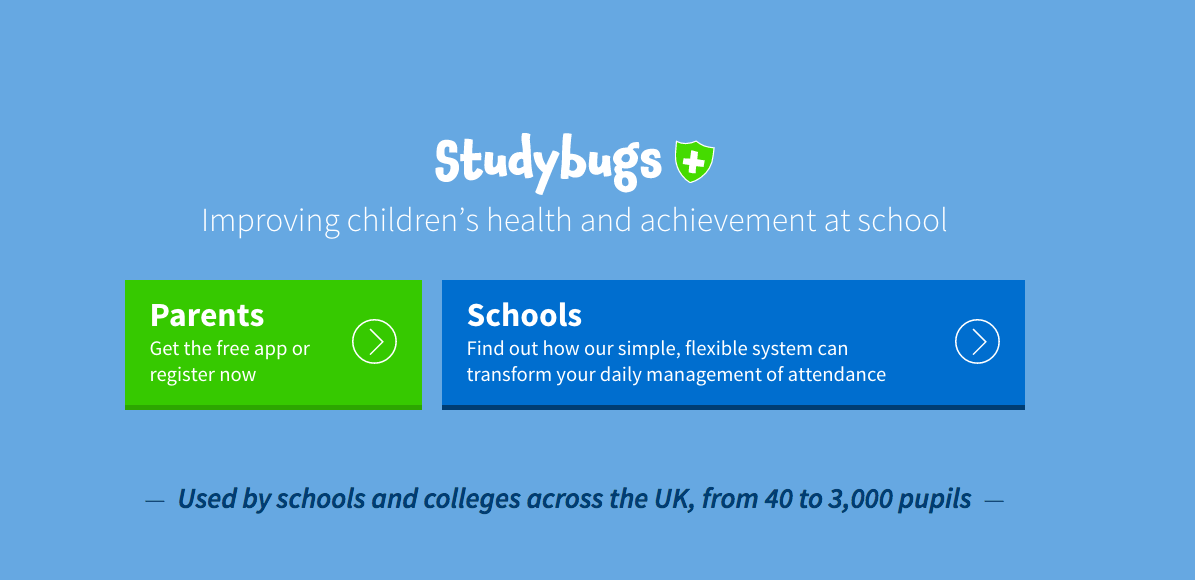 We're excited to announce we now have a new name: we are Studybugs.
When we started out a couple of years ago, we set out to build a neat little social media tool for seeing what illnesses are going around, and the name 'Sickly' seemed to be suitably quirky. But since then we've grown into something much bigger, with a powerful online system now used by many thousands of people, that aims to improve children's health and – ultimately – achievement at school.
We feel the name Studybugs fits much better with where we are now and where we're heading. It reflects both the children – the "study bugs" (preferably studying hard rather than being sick!) – and our growing work in public health and the "study of bugs". It's appropriate, positive and distinctive, plus it leaves options open for future development of our apps and services.
We're excited for what the future holds as we continue on our journey as Studybugs!
We hope you like the new name. If you've any comments, good or bad, please do send us a note at feedback@studybugs.com – we'd love to hear from you.