One step closer to making the air more transparent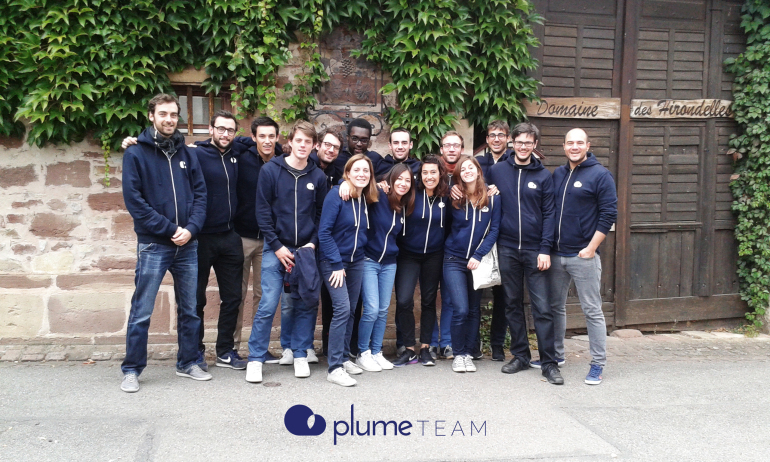 We're proud to announce today that, earlier this year, Plume Labs raised $4.5M in seed round funding.
This is a major step forward for our two-year-old company. Support from our investors — including grants awarded by the French public investment bank, and the European Union's Climate-KIC and Open Data Incubator in Europe programmes — helps us to grow our team of environmental and data scientists even further, while consistently expanding our work for clean air worldwide.
For our lead investor, biotech entrepreneur Dr Laurent Alexandre: "Urban air pollution is a major cost for the world's economies, and environmental health is slated for disruption by AI and nanotech in the coming years." Plume has "a world-class team and a unique set of technologies" that will help it "tackle this problem at a global scale."
For you, our users, this fundraising means three things:
1. An amazing Air Report app, free and ad-free, with ever-wider coverage. We know how much you've come to rely on our app for daily pollution forecasts. This funding will help us keep investing in building the best air quality app out there. Importantly, the Air Report will stay free and ad-free in the future, even as we keep improving its predictive technologies, delightful design and global coverage.
2. More data to support the global clean air agenda. We've done a lot of data advocacy work for clean air already, for instance helping The Economist expose governments that under-estimate air pollution levels or Quartz shedding light on the diesel crisis. This funding will help us partner with a wider range of organizations and companies, leveraging our Plume Cloud environmental forecasting platform to help them build products, services or policies to support clean air.
3. Making our personal air quality tracker a reality. We've been hard at work for the past two years with our amazing scientific partners at CNRS-LISA to build the most advanced and comprehensive personal air quality tracker to help you know exactly what you breathe. We're all set to unveil it at CES 2017 and to start a beta test in London with 100 volunteers and researchers from Imperial College. Next step: making sure you get your hands on it. This funding will help us do just that.
Air pollution is a leading avoidable cause of death worldwide, and a pandemic of global proportions. The consumer tech industry has the tools — and the moral obligation! — to take a leadership role in tackling this crisis.
This funding gives us the means to expand our atmospheric forecasting platform on a global scale, and we're proud to have the opportunity to take on the most pressing environmental health issue of our times.
When David and I set out on this journey in 2014, we knew that Plume could have a deep and meaningful impact.
We could have never imagined the outpouring of support we've received along the way, from the amazing team of talented and dedicated innovators who've put their trust in our mission, to the constant help, feedback and expressions of thanks we're receiving from all of you.
Thank you!
With you, our investors and our partners at our sides, we'll keep working hard to make a dent in air pollution over the years to come.
— Romain Lacombe, CEO & Founder, Plume Labs
[This story first appeared on PlumLabs blog]