Recently the winners of the 7th cohort of the ODINE project were announced. As they begin to plan their work for the next 6 months we take a look at the progress and highlights of the previous ongoing cohort.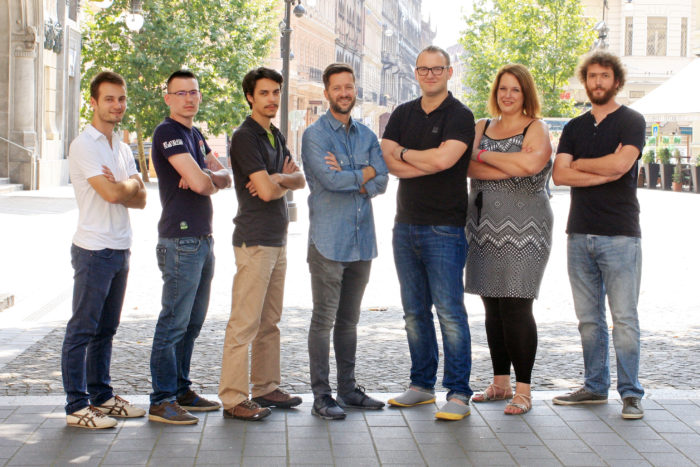 Cohort 6 have been busy. Although they began with the ODINE project just two months ago they have laid down valuable foundations and have completed their first milestones. These will be vital to the development and expansion of each company, and vary in content and deliverables based upon the company's business model.
Brightbook (Open Insight), a startup who specialise in online, secure and unlimited accounting, have recently secured official partnership signed-off with at least one external open data supplier. Additionally, they have defined a set of 100 customers that can be used as valid example participants in a preparation study, and a list of usable data points which may then be used to identify what can and can't be learnt from the data available. These are expected to contribute to their second milestone: an intial integration of Open Insight into the existing Brightbook platform, made available to pre-selected customers for feedback purposes.
Contagt, a company who produce an indoor navigation and guidance application, have designed a first demo implementation of the mobile contagt feedback channel solution. To achieve this they have developed a basic solution for Google Android and iOS. During the development, they then integrated users with usability engineering. Through methods like Thinking Aloud, Prototyping or Personas they aim to iteratively gather feedback regarding the first implementation, and develop further accordingly.
Exceedence, who provide financial analytics software for renewables, have found and integrated 3 different open data sources for their software. They have also used data from at least 3 member states so that the software can be used around the EU with ease. Furthermore, a research report on data sets has been conducted which evaluates their content, size, suitability, resolution, format, difficulty in conversion and range to ensure that the analytics are the most detailed and accurate they can be.
Konetik, a data driven car management solution, have been developing their product ready for the large scale commercialization by building up scalable hardware manufacturing capacities and get the necessary certifications. Alongside this they have continued to sell subscriptions with Konetik 1.0 dongles and further develop the cloud system based on the customers needs. Consequently, they have been able to start developing the underlying infrastructure (API) of the traffic map of business transportation which will become a core part of their product in the near future.
Taranis, a company who aim to mitigate and respond to weather and crop disease threats, have generally been focusing on market research and strategy. This has been conducted by obtaining contacts of potential clients in 3 main methods: direct contact with their team, online research for clients, and third consultancy services (their distributors). Brazil and Argentina are their main market since they have 40,000 relevant farms of over 1000 hectares. Additionally, they tend to be early adopters of agricultural aids and generally grow key crops such as Soy, Wheat, and Corn. In the near future Europe is an opportunity for the company who aim to offer their services to higher value crops such as vineyards in France.