Creating an open data ecosystem, building extensive business connections and achieving impressive sales revenues – what else have ODINE's third cohort achieved in their time with the project?
The third cohort to be incubated with ODINE have graduated recently, which consisted of six unique and innovative companies. As part of the incubation period these companies were provided with extensive resources, funding, publicity and management to develop and grow. Once graduated they will continue to build using the solid foundations and lessons that ODINE have provided them with. Let's take a look at who these companies are, and what the future holds for them:
Suade are a company who provide financial institutions with a data-driven software platform to deliver their regulatory requirements. They work closely with financial institutions in developing an industry-led solution for instance banks, large and small, in the UK and around Europe as well as Simmons & Simmons in developing thought leadership on how regulation should be absorbed, and how to create software-driven responses in what they label the 'Spirit of Regulation'.
As part of their development with ODINE they have produced a 'FIREstandard' for financial regulations, which has so far turned over sales of €600,000.  The FIRE data format (financial regulatory data format) defines a common specification for granular regulatory data. This refers to the data which underlies regulatory submissions and is used for policy, monitoring and supervision purposes. The FIRE data schemas and code samples are licensed under the Apache 2.0 license, which was chosen for being open, permissive and already widely accepted within the financial sector. In addition, it is supported by the European Commission and the Open Data Institute.
They have concluded their incubation by achieving the milestone of making over 150 contributions since FIREstandard's launch two months ago, and have had over 230 subscribers sign up to the FIRE mailing list organically. In the future they will begin to consider an EU office as potential next step to further growth and expand the business opportunity. The open source FIRE data project has taken off nicely thanks to the ODINE program, and they feel happy with their overall experiences with the project.

 SIRIS Academic
Higher education and research institutions generate lots of data but it doesn't get used as it lacks contextualisation. SIRIS Academic, a research-driven consultancy, look to change that. They provide data-driven strategic consulting and organisational development services to higher education, research and innovation institutions and policy-makers. They combine qualitative, quantitative and participatory methods, and explore advanced data solutions at SIRIS Lab, our R&D division. Their achievements in revolutionising education using open data have been extensively written about by a number of media outlets, including the Guardian here.
In the past few months they have developed two new prototypes that use some of the integrated open datasets, which have resulted in several new contracts for the company. In the near future the company aims to increase their marketing approach which will feature interactive tools for prospective new customers. Similarly pleased with their ODINE experience, they also aim to increase their funding from other private and public sources, and to design an automatic report function tailored to customer needs.

Sun Energia
Sun Energia is a Finnish clean-tech start-up who generate unbiased information about solar power, and speed up the growth of the solar power market. They provide property owners with high-quality, reliable information about the solar radiation their roof receives and the true solar production and savings potential of each building. In the near future they aim to be Europe's largest producer of location-based renewable energy data.
Since the beginning of their ODINE incubation the company have attracted 3,000 new users monthly, partnered with three companies who utilise Sun Energia technology and generated €20,000 cumulative revenue. In the near future the company aim to raise private funds and to expand their services and products into the UK market.

 Openlaws
Openlaws are a company who aim to demystify the legal world to the benefit of businesses and citizens alike. They allow individuals to find legal information more easily, organise it to suite your personal preferences, and to provide better access to justice. Their digital legal assistance can help save money and time while providing organisational and tailored infrastructure. The company have an impressive database of information on 40,000 EU standards, 15,000 ECJ decisions and 300,000 Austrian decisions to name a few. In the near future the company aims to generate further sales revenues and enter into talks with potential investors.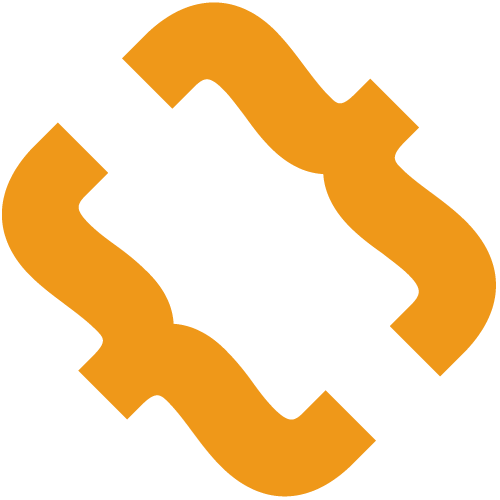 Imin
Imin aggregates open data about physical activity opportunities, such as empty squash courts and yoga class spaces, and provides a suite of APIs for organisations to build the next generation of engaging digital health and wellness applications. The service is designed to help millions of people globally to be more physically active using scaled data. Their services are built upon international open standards, so that access to data is no longer a barrier to innovators around the world. The company aims to develop relationships with larger companies, to standardise the tools and materials available for the community, and start working with the W3C.

 CityTree
Green City Solution are a company who make clean urban air profitable with the use of 'CityTrees'. You can read other media coverage of their products here. CityTrees are profitable climate infrastructures which use technological components for air purification. They aim to mitigate climate change and fight air pollution for the sustainable and liveable cities of tomorrow. In the near future the company plans to relocate to Berlin to make them part of a larger business ecosystem, and therefore allow better access to potential partners and customers.